Schema Markup Solution for Healthcare Organizations
Stand out against your competitors using Schema Markup
Healthcare is a competitive industry and health systems need to focus on strategies that drive brand awareness and appointments. See how Schema App can help your organization achieve those goals through Schema Markup.
Trusted by Leading Hospital Networks & Health Systems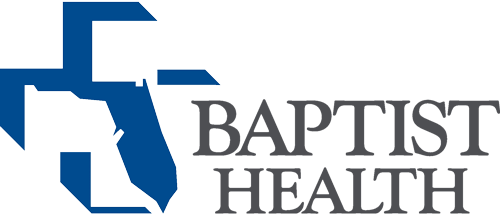 Stay ahead of your competitors
Build a Schema Markup strategy that helps your organization stand out from competitors on the search engine results page and captures the attention of your customers at the start of their health journey.
Delight your network's physicians
Leverage Schema Markup to showcase your physicians' expertise through FAQs, Videos, Images and Reviews in the search result. Get a higher click-through rate to your physician's detail pages through rich results and get more appointments.
Get Measurable Results & ROI
Track the impact of your Schema Markup efforts on key metrics such as clicks, impressions, and click-through rates to get visibility on the ROI and contribution to your network goals.
Carolina Anthony
Executive Director of Digital Brands and Content Strategy
AdventHealth
We've seen astronomical growth through our work with Schema App. Our clicks from rich results were up 25% in Q1, our impressions from rich results were up 30% and we've driven close to 15 million organic sessions just from rich results. I don't think we would get these sorts of results without our partnership with Schema App. Schema App is like an extension of the AdventHealth team.
Optimize your website at scale
Optimize thousands of pages within minutes using our Schema App Highlighter, and achieve rich results such as Reviews, FAQs and more to drive traffic and increase online bookings through your website.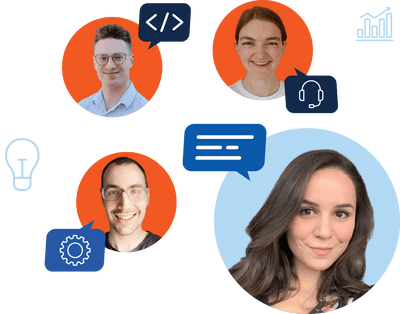 Get faster results by working with Schema Markup Experts
Get a dedicated Schema App Customer Success Manager that will support your team from strategy to results. Your SEO team no longer has to spend time learning about structured data and can focus on seeing their strategy come to life.
Integrate your website or CMS with our Schema App Editor and Highlighter for easy generation and deployment of your Schema Markup. Your SEO team will no longer need support from your developer or IT team to support with Schema Markup.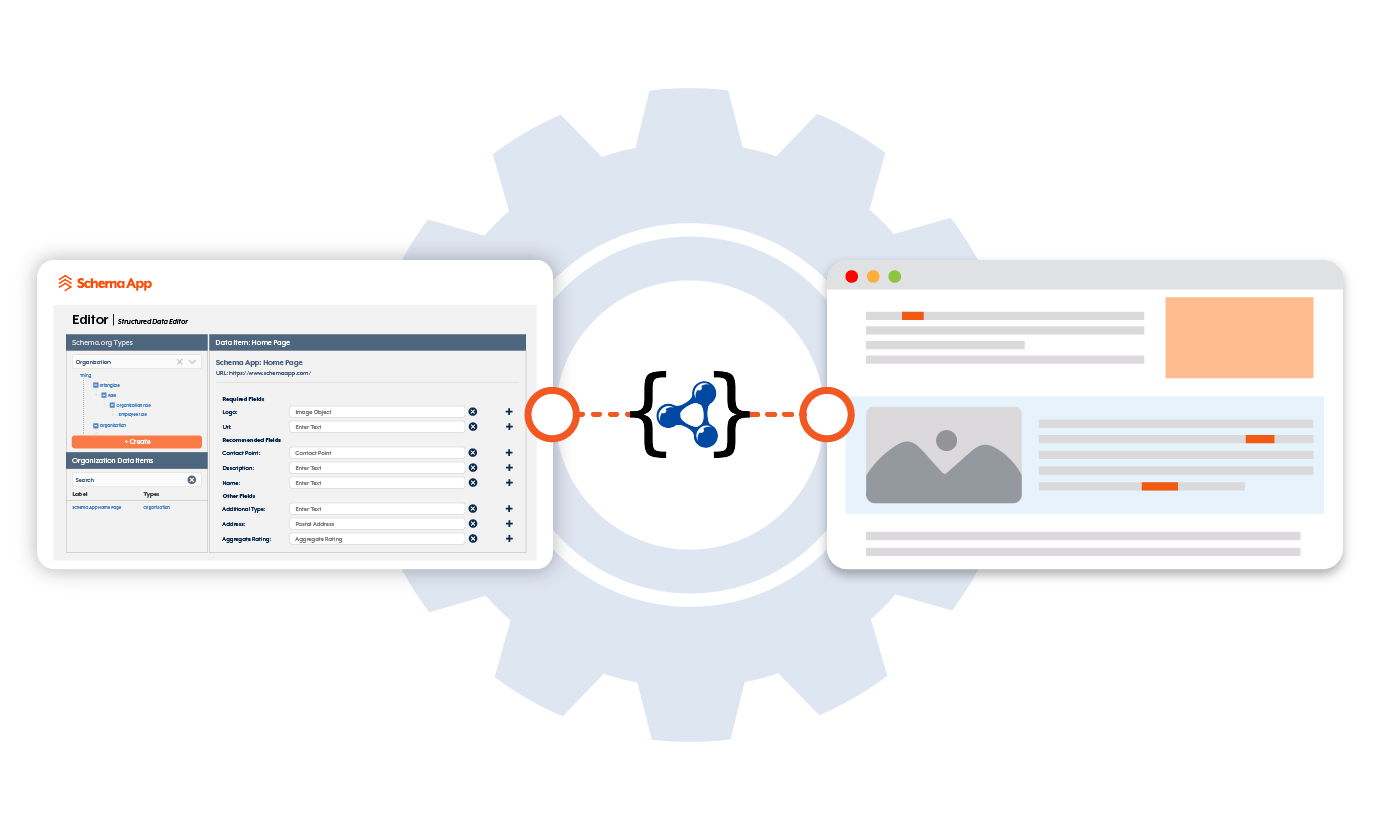 Create your knowledge graph through our built-in semantic technology
Futureproof your SEO by applying properly nested and connected Schema Markup. Using our built-in semantic technology, your Customer Success Manager will help you connect the entities across your site and store your data in a re-usable knowledge graph making your site ready to train AI Search, and other AI capabilities.
Built for Enterprise Teams
Supports Single Sign-On (SSO) integrations
Compliant with Enterprise Security Standards
Compliant with HIPAA Regulations
Ability to work within Complex Web Architecture
Frequently Asked Questions
Schema Markup, also known as Structured Data, is a code and SEO strategy that helps search engines understand the content on your web pages and present your page as a rich result on the search engine results page. 
There are several benefits to adding Schema Markup to your website. 
Healthcare is a competitive industry and Schema Markup can help your health network stand out on the search engine results page through rich results, which have been proven to improve click through rates. 
Your physicians can showcase their expertise and specializations through Review Snippets and FAQs on the search engine results page. This allows your physicians to build trust with their patients at the start of their customer journey and increase the number of bookings.
Every health network has its unique goals and we always align our client's Schema Markup strategy with their business goals. Here's two of many ways we help our healthcare clients achieve their business goals with Schema Markup:
Your Physician profiles can stand out on the search engine results page with reviews, FAQs, physician profile images, and video rich results. These enhanced search results can help you get the click so you can book the appointment.
Your locations (urgent care, specialists, primary care) answer consumer questions about the location directly in search with an FAQ rich result, lowering your customer support costs.
Get in touch with us to learn how we can help your health network leverage Schema Markup to achieve your business goals.
At Schema App, we provide an end-to-end Schema Markup solution by managing your entire Schema Markup process from strategy to results. 
With our solution, you'll get access to our tools for deploying and managing your Schema Markup and an assigned Customer Success Manager who functions as an extension of your SEO team. After the initial deployment, we will continue to work with your team to manage and refine your Schema Markup, provide content recommendations, identify opportunities for improvement and review your Schema Markup performance to ensure your organization is maximizing its ROI from doing Schema Markup.
Get in touch with us to learn more about our solution.
1. Reduced Dependency on IT
IT teams often deprioritize deployment of Schema Markup due to other competing priorities, delaying the SEO team's ability to execute. At Schema App, we have the tools to manage your Schema Markup and ensure it is deployed correctly so your IT team can focus on their main tasks.
2. Access to Schema Markup Expertise
Schema Markup is complex and most internal SEO teams do not have a dedicated resource to learn and execute their Schema Markup strategy successfully. At Schema App, we have the expertise on our team to support any complexities so you don't have to hire an in-house expert to execute your Schema Markup strategy with confidence.
3. Time savings
SEO teams are often stretched on resources and managing a successful Schema Markup strategy takes time. At Schema App, we take care of your Schema Markup strategy so your SEO team can focus on other aspects of their role while still getting results from the Schema Markup.
4. Scalability
Doing your Schema Markup internally usually means having to add Schema Markup page-by-page. If you have thousands of pages to manage, this is a cumbersome process. At Schema App, our Highlighter allows customers to deploy and update their Schema Markups to thousands of similar pages within minutes, saving time and improving efficiency.
Yes, we can. At Schema App, we have experience working with complex web architectures. Our Highlighter tool is also built to deploy markup to thousands of similar templated pages to simplify the Schema Markup process and prevent issues like Schema Drift.
We do not offer strategy consulting or training as a stand-alone service. However, these services are available as part of our end-to-end Schema App solution. 
Get in touch with us to learn more about our services.