Schema App Solution Pricing
Schema Markup & Knowledge Graph Solution for Enterprises
Rely on Schema App's team of experts & semantic technologies to accelerate your Schema Markup strategy, develop your knowledge graph and drive search performance.
Get a scalable end-to-end Schema Markup Solution that helps you develop a knowledge graph, stand out in search, and drive organic traffic
Our end-to-end Schema Markup Solution includes:
Access to Schema App Platform
High Touch Support Services
Assigned Customer Success Manager to support with strategy, entity linking, troubleshooting, competitive analysis and reporting for a minimum of 1 hour per month
Maintenance and Monitoring of your Schema Markup and provide a monthly report summarizing issues and outcomes
Quarterly Business Reporting to review your Schema Markup performance and knowledge graph to identify opportunities for improvement
One-time Strategy and Setup to create your Schema Markup strategy, set up your pages or templates in the Highlighter, and author your markup on the Editor
Ready to leverage Schema Markup to develop your knowledge graph and prepare for AI?

Additional High Touch Support Hours
Depending on your organization's needs and scope of work, our High Touch Support hours can scale accordingly.
Single sign-on integration with Schema App platform.
Why our customers love us
"Working with the Schema App team has totally changed the game for us in terms of SEO. Trying to handle schema markup on our own was complex and always seemed to need updating. But with Schema App's support, we've managed to make our websites stand out in search results."
Lindsay Malzone
Director of SEO
Excel
"For me, it's about how this technology can help us to achieve an end result. And Schema App is a valued partner that helped us understand the potential of Schema Markup. The platform also provided us with the ability to report on it, understand it and continuously improve it."
David Goodman
Senior Digital Marketing Manager
CAPREIT
"Schema App always goes the extra mile to be solution-oriented, which is helpful. Our Customer Success Manager always stays ahead and pays attention to the details. I've learned so much from them. Schema App is really a great partner through it all, and not just here to fulfill a task."
Rachael Jones
Product Manager
Sharp Healthcare
Why Companies Choose Schema App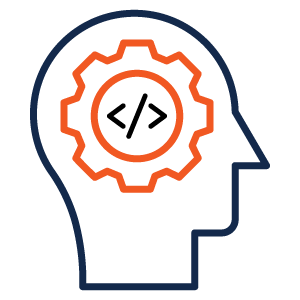 We provide you with the expertise you need to develop and execute a successful semantic schema markup strategy to drive traffic.
Integrate With All Websites
Our Schema App platform integrates with any website, allowing your team to author, update and deploy your markups within a matter of minutes.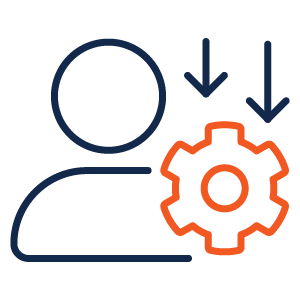 Increase Agility & Reduce IT Dependency
Upon integration with our platform, your SEO team will no longer depend on your IT team to implement and manage your Schema Markup.
Scalable Schema Markup solution
Our authoring tools dynamically generate and deploy customized Schema Markup across hundreds of pages, allowing you to manage your markup with ease.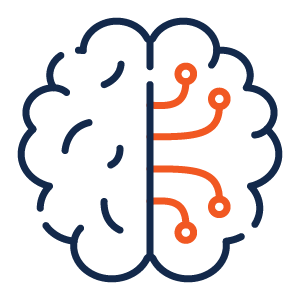 We implement semantic Schema Markup and connect the various entities on your site to help you create a reusable knowledge graph and futureproof your organization for AI search.
Evolve with the SEO World
As the world of search evolves, our team will guide your team on how to navigate the changes and transform your content and markup to stay competitive and drive results.
Trusted by Leading Brands Across the Globe
Frequently Asked Questions
Our pricing will vary based on the following factors: 
Number of Templated Pages (For example: Blogs, Physician pages, Products, FAQs, Videos, etc.) 

Number of Domains

Level of High Touch Support

Additional Services Required
Get in touch with a Schema App team member for more pricing information.
Yes, we charge an onboarding fee for the initial setup and strategy. This ensures that your Schema Markup is set up semantically, and we achieve quicker time to value. The onboarding fee includes:
Strategy for the appropriate markup for each page type, with consideration for how it should connect to entities on the site and beyond
Setup within Schema App for single pages or templates with entity connections
Support for integration setup
The onboarding fee will vary based on the scope of work.
The Schema App Solution has a minimum subscription term of 12 months from the contract start date.
1. Access to Schema Markup Expertise
Schema Markup is complex, and most internal SEO teams lack the resources to execute it successfully. When you work with Schema App, you will be assigned a Customer Success Manager who acts as an extension of your team. They will implement and manage your Schema Markup strategy on an ongoing basis, so you don't have to hire an in-house expert.
2. Ability to implement robust Schema Markup within Complex Web Architecture
The Schema App platform integrates seamlessly with any website or CMS, saving your organization the time and resources needed to build an internal Schema Markup solution. Whether you have multiple tools, country sites, sites with different languages, or high security and data processing requirements, we have the expertise to ensure markup is deployed to your site and indexable by Google.
3. Reduce Dependency on IT
Many IT teams lack the capacity and knowledge to implement a robust Schema Markup strategy, delaying the SEO team's ability to execute.
Once you integrate your CMS with our Schema App Editor and Highlighter, your markup will automatically deploy to your site. Your assigned Customer Success Manager will also help make any updates to your markup if needed. Your SEO team will no longer need to rely on your IT team to make any updates to your markup, thus increasing agility and achieving expedited results.
4. Implement Semantic Schema Markup at Scale
Doing your Schema Markup internally usually means having to add Schema Markup page-by-page. If you have thousands of pages to manage, this is a cumbersome process.
When you work with Schema App, you'll get access to our Highlighter – which allows you to create and deploy custom Schema Markup to thousands of similar pages on your website within minutes, saving time and improving efficiency.
5. Develop a Reusable Knowledge Graph
At Schema App, we do more than implement Schema Markup on your site. We link the entities on your page to other entities on your site and to external authoritative knowledge bases using our semantic technologies. Doing so will help you develop a reusable knowledge graph that search engines can use to understand and contextualize your content.
After implementing Schema Markup across your site, we consolidate all your Schema Markup into your very own RDF knowledge graph. All the entities you've identified and described using your Schema Markup will be combined into one easily accessible dataset that you can also reuse for other AI purposes.
Learn more about the pros and cons of doing Schema Markup internally vs. hiring Schema App.
Regardless of whether you use Schema App to author your Schema Markup, we can consolidate your Schema Markup into your very own RDF knowledge graph.
We capture the Schema.org org data from your existing implementation using our Analyzer. All the entities you've identified and described using Schema Markup will be combined into one easily accessible dataset that you can reuse to train your LLM or further other internal AI initiatives.
Yes, we can! To date, we've been able to integrate and deploy robust semantic Schema Markup to any website or CMS.
Contact us today to find out how we can integrate with your website.
We do not offer strategy consulting or training as a stand-alone service. However, these services are available as a part of our end-to-end Schema App solution.
Get in touch with us to learn more about our services and pricing.
At Schema App, we want to ensure customers see a positive return on investment in their Schema Markup efforts. Our end-to-end Schema Markup solution includes a minimum of 1 hour of High Touch Support a month to help you manage your strategy for success.
Therefore, we no longer offer the Schema App platform as a stand-alone service for new customers. Customers wishing to access our Schema App platform will have to purchase the platform as part of our solution.
We do not offer free trials for our Schema App Solution. Get in touch with us to get a demo of our solution.