How our Schema Markup Solution Works
Managing your Schema Markup has never been easier
By leveraging our solution, you are empowering your SEO team to maximize the results they can achieve from their Schema Markup strategy.
The Schema App Experience
Our Schema App solution involves these 5 main steps – strategy, authoring, deployment, ongoing maintenance and monitoring and reporting – to help our customers achieve measurable results through Schema Markup. 
Build a Schema Markup strategy that fits your unique business goals
Every business has its unique goals and your Schema Markup strategy should be tailored to those goals. Your assigned Customer Success Manager (CSM) will work with you to identify the key page sets and rich results to optimize to ensure your SEO efforts are moving your business goals forward. 
Authoring your Schema Markup and bringing your strategy to life
During the authoring stage, your CSM will review the content on your pages in detail and maximize the properties and rich results attainable. Your Schema Markup will then be created on the Schema App Editor and Highlighter. You'll never have to write a single line of JSON-LD again.
Deploy your Schema Markup as we journey to first wins
Your team will be provided instructions and support to ensure our Schema App platform integrates successfully with your site and CMS. You'll no longer need to involve your IT team in deploying your Schema Markup. 
After authoring and setting up the integration, your CSM will deploy your Schema Markup and test it using the Schema Validator, Google Rich Results Testing tool and complete an internal quality assurance check to ensure the markup is deploying successfully and being seen by Google.
You can sit back and watch the rich results start rolling in.

Ongoing Schema Markup Monitoring & Optimization
Schema Markup is not a one-and-done marketing strategy. You'll meet with your Customer Success Manager regularly and get ongoing support to ensure your strategy is moving in the right direction.
Depending on your organization's current needs, your ongoing Schema App journey can include:

Your Customer Success Manager will keep an eye on your Schema Markup and alert you if any deployment errors or issues arise. You can focus on strategic work knowing that your markup is in good hands. 
Your content can heavily influence the success of your Schema Markup strategy. Your CSM will equip you and your content team with content recommendations to improve your rich result eligibility and optimize your markup for the latest search engine algorithm updates. 
Not all rich results were made equal. Your CSM can help you run different types of experiments to help you uncover content opportunities, diversify your rich results and optimize your Schema Markup strategy to maximize performance. 
You need to stay on top of your competitors and we can help. Get a detailed report on the state of your competitor's Schema Markup and suggestions on how you can stay ahead. 
Quarterly Business Reviews & Reporting
Get visibility on how your Schema Markup is performing (clicks, impressions and click-through rate) and the latest Schema Markup industry news and trends through our Quarterly Business Reviews.
That way, you can see how the strategy is contributing to your goals and easily demonstrate the value of Schema Markup to your stakeholders.
The beginning of our journey with Schema App was about rolling out and implementing Schema Markup across our very large and ever-changing website. Today, our journey with Schema App has developed into a more strategic one. Together with the Schema App team, we track our results, find what works, test and experiment with new ideas, and enhance our content as Google's rich results continue to evolve and perform.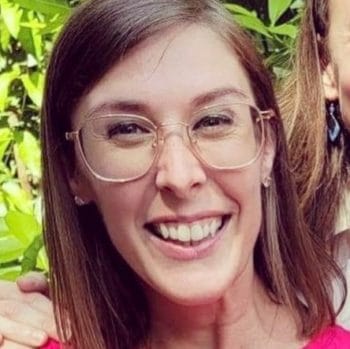 Lauren Anderson
Digital Content and Marketing Strategist
Baptist Health
We started our journey by testing competing solutions. We found Schema App's solution to be the most mature, with the right tools to address the needs of any platform and template. Schema App's team has been equally impressive. They excel in their domain knowledge, speed and transparency, as well as their willingness to train, up-skill our staff and support us throughout our journey.

Why Companies Choose to Work with Schema App
Ability to deploy Schema Markup dynamically at Scale
Get the Schema Markup expertise without the stress
Reduce dependency on the internal IT team to update Schema Markup
Get alignment across enterprise silos
Ability to work within complex web architectures
Built for Enterprise teams