Schema Markup Solution for eCommerce Websites
Optimize your customer's online retail experience through Schema Markup
Your consumer's shopping habits are shifting and you need to differentiate your brand on search to beat the competition. We can help you leverage Schema Markup to capture shoppers' attention and drive sales.
Trusted by Leading eCommerce Businesses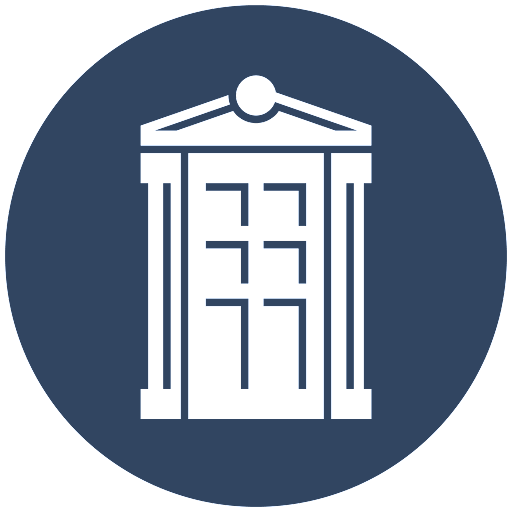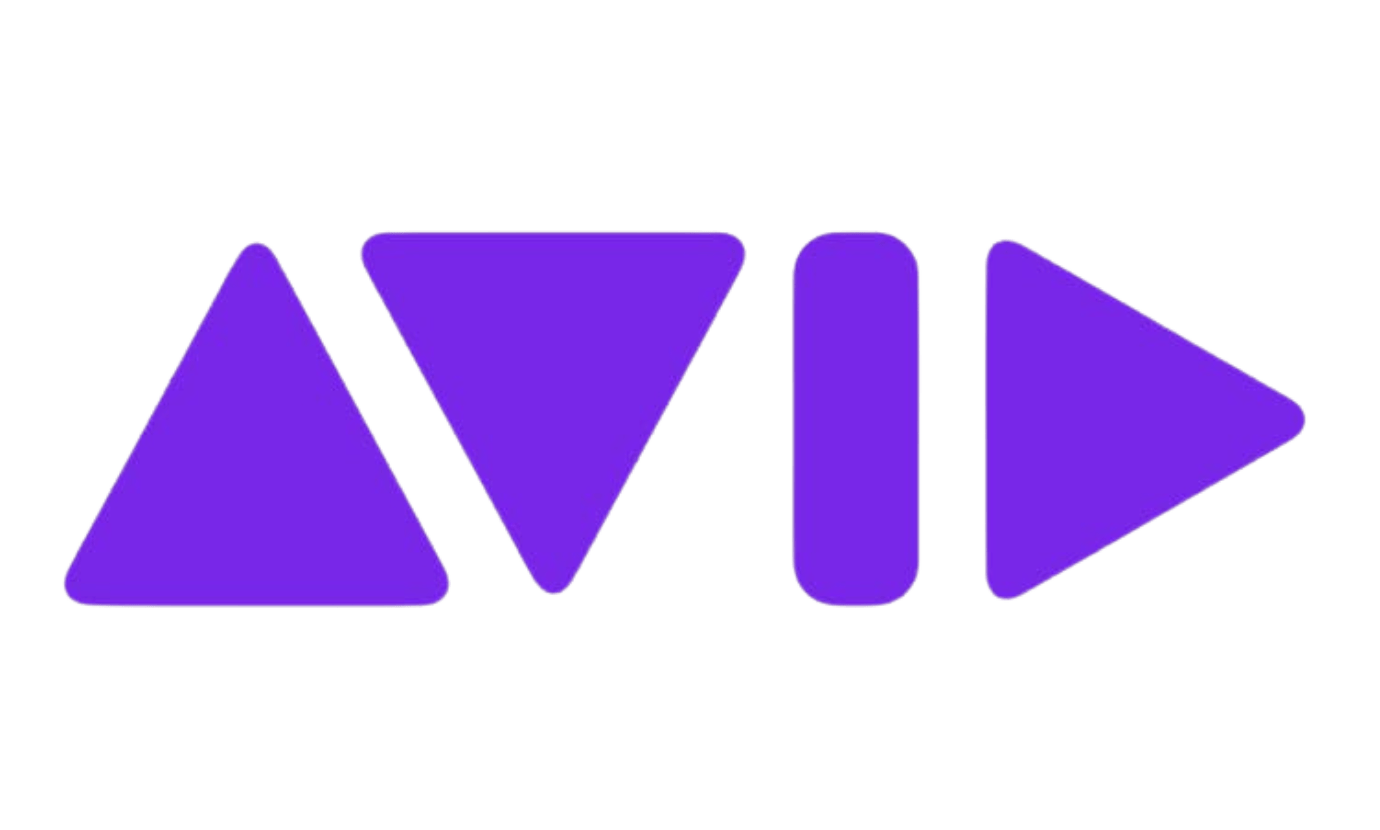 Stand out from your competitors globally
Build a customized Schema Markup strategy that helps your products stand out from competitors on the search engine results page in your key markets, and engages with your customers through their buying journey.

Drive traffic to your website and grow sales
Leverage Schema Markup to achieve Product, Review Snippets, FAQ and other types of rich results that grow your brand visibility globally, increase website conversion rates and drive online sales.
Get measurable results and ROI
Measure the impact of your Schema Markup efforts in different markets using key metrics such as clicks, impressions, and click-through rates to get visibility on the ROI and performance across your products.
David Goodman
Senior Manager, Digital Marketing
CAPREIT
After we started working with Schema App, the search results we get are rich results, and these rich results convert much better. We saw a 34% lift in click-through rates with our Product rich results in comparison to 'vanilla' search results.
End-to-End Schema Markup Solution for eCommerce Businesses
Leverage our Schema App platform and High Touch Support services to implement a robust connected Schema Markup strategy across your site or any eCommerce platform.
Generate Schema Markup dynamically using our Highlighter or your Google Merchant Feed
With our end-to-end solution, you can integrate your eCommerce platform with our Highlighter, or connect your Google Merchant Center Feed with our platform for quick, easy generation and deployment of Schema Markup in the form of JSON-LD to your web pages at scale.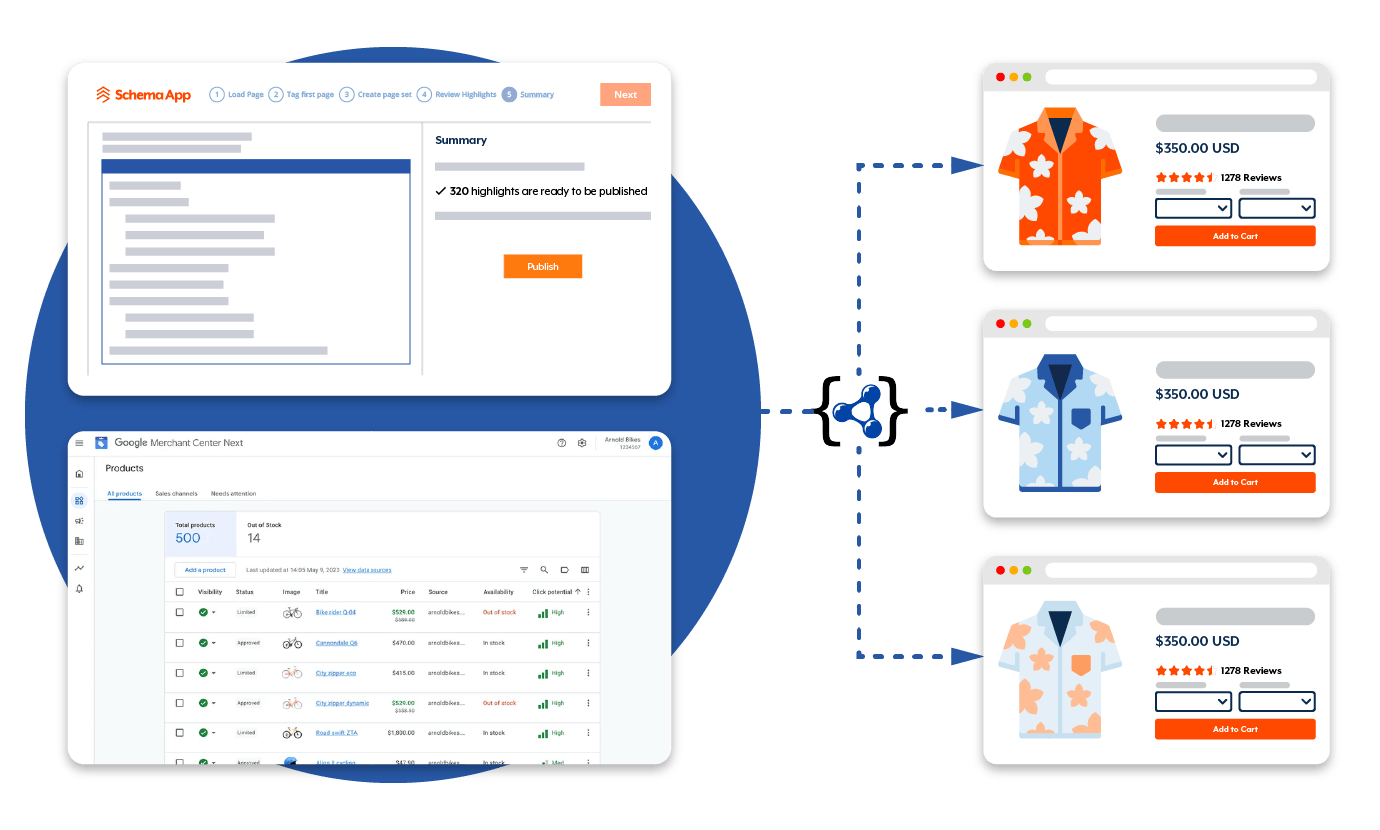 Overcome any Schema Markup complexities by working with Schema Markup Experts
Get a dedicated Schema App Customer Success Manager that will support your team from strategy to results. Your SEO team no longer has to spend time fixing problems or updating the markup manually.
Instead, they can focus on seeing their strategy come to life and working cross-functionally to drive eligible content.
Scale and customize your Schema Markup strategy to stand out from the competition
Differentiate how you appear on the search engine results page by implementing an advanced Schema Markup strategy.
Unlike other plugins, our Highlighter gives you full control of the Schema.org properties so you can achieve unique product rich results such as pros and cons, and aggregate offer on your product detail pages.
Create your knowledge graph through our built-in semantic technology
Futureproof your SEO by applying properly nested and connected Schema Markup.
Using our built-in semantic technology, your Customer Success Manager will help you connect the entities across your site and store your data in a reusable knowledge graph – making your site ready to train AI Search and other AI capabilities.
Built for Enterprise Teams
Supports Single Sign-On (SSO) integrations
Compliant with Enterprise Security Standards
Ability to work within Complex Web Architecture
Matthew Heeb
Director of Digital Optimization
Avid Technology
After working with Schema App, we are seeing more impressions on these product pages, which is fantastic. Google definitely understands our pages better and our rankings are also improving. When we achieve the review snippets, we also see the clicks and traffic to those pages increasing by at least 46%.
Looking to get started with Schema Markup on your Shopify or BigCommerce store?
Our plugins for Shopify and BigCommerce make it easy to add Product Schema Markup to your site without any coding required.
Automatically create and deploy Product Schema Markup based on the existing content on your Shopify site without having to write any code.
Automatically create and deploy Product Schema Markup to your BigCommerce page and get access to our Editor to further customize your Schema Markup.
Frequently Asked Questions