End-to-End Schema Markup Solution that Builds Knowledge Graphs and Drives Business Outcomes
Combining our semantic Schema Markup platform and High Touch Support services to deliver a customized, scalable solution for Enterprise SEO teams.
Average Growth in Clicks for Customers YoY
Pages Optimized with Schema Markup
Years of Semantic Search Marketing Experience
Manage your Schema Markup at scale through our Schema App Platform
Easily create and manage your Schema Markup for thousands of pages, monitor the health of your Schema Markup, and measure results – all within a single platform. The Schema App platform integrates with all websites and enables you to execute your Schema Markup strategy with scale and agility.
Create and deploy semantic Schema Markup to thousands of similar templated pages on your site within minutes.
Create and deploy Schema Markup for unique pages on your site one by one, without writing a single line of code.
Measure your Schema Markup performance and create custom reports for relevant stakeholders within your organization.
Discover the existing Schema Markup on your site and monitor the health of your Schema Markup.
Develop a reusable knowledge graph through our semantic technologies
Implement semantic Schema Markup and develop your knowledge graph using our Schema Markup solution. On top of defining the entities on your site, we perform entity linking through our Linked Entity Recognition feature and authoring tools, consolidating the Schema Markup into your very own RDF graph.
Get a reusable knowledge graph that drives your AI initiatives and improves search.
Built for Enterprise Teams
Supports Single Sign-On (SSO) integrations
Compliant with Enterprise Security Standards
Ability to work within complex web architecture
Carolina Anthony
Executive Director of Digital Brands and Content Strategy
AdventHealth
We've seen astronomical growth through our work with Schema App. Our clicks from rich results were up 25% in Q1, our impressions from rich results were up 30% and we've driven close to 15 million organic sessions just from rich results. I don't think we would get these sorts of results without our partnership with Schema App. Schema App is like an extension of the AdventHealth team.
David Goodman
Senior Digital Marketing Manager
CAPREIT
For me, it's about how this technology can help us to achieve an end result. And Schema App is a valued partner that helped us understand the potential of Schema Markup. The platform also provided us with the ability to report on it, understand it and continuously improve it.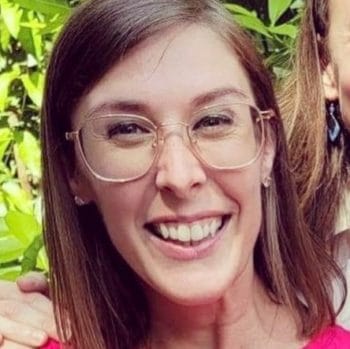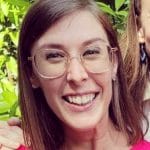 Lauren Anderson
Digital Content and Marketing Strategist
Baptist Health
One of the key benefits of working with Schema App has been the ongoing deployment and management of the Schema Markup. We have thousands of URLs and we are editing or launching hundreds of new URLs each year. Every time we launch a new page, the Schema Markup is automatically deployed to the page. My team no longer has to deal with deploying the code or aligning the code to the content.

We started our journey by testing competing solutions. We found Schema App's solution to be the most mature, with the right tools to address the needs of any platform and template. Schema App's team has been equally impressive. They excel in their domain knowledge, speed and transparency, as well as their willingness to train, up-skill our staff and support us throughout our journey.
High Touch Support Services
Maximize your SEO results with our High Touch Support
Schema App's High Touch Support services will ensure you get the expertise and resources required to see a return on your Schema Markup investment. Our Customer Success Managers are an extension of your SEO team. They provide strategic guidance and ongoing management of your Schema Markup, so your SEO team can focus on other tasks.
We have the expertise on our team to help you create and implement a custom semantic Schema Markup strategy, and provide guidance to futureproof your organization for AI search.
We provide you with an assigned Customer Success Manager who executes and proactively maintains your Schema Markup, partnering with your SEO team to get results.
We monitor the performance of Schema Markup on your website and provide timely recommendations. That way, you can achieve your goals and demonstrate the value of Schema Markup to your stakeholders.
See how our End-to-End Schema App Solution can help you futureproof for AI and drive results