Schema App co-founder Martha van Berkel is one of 15 company founders selected to take part in the Canadian Women in Tech NYC Market Accelerator March 13-14, hosted by the Consulate General of Canada to New York in partnership with VentureOut. The market accelerator focuses on helping companies grow their business in the United States, where more than 60% of Schema App's subscribers are located.
"It's an incredible honour to be selected to take part in this market accelerator and I'm looking forward to explore new opportunities to expand our presence in the U.S.," van Berkel says. "This has been an amazing month for Schema App."
Also in February, Van Berkel was selected as one of eight finalists for Communitech's Fierce Founders Bootcamp 2017.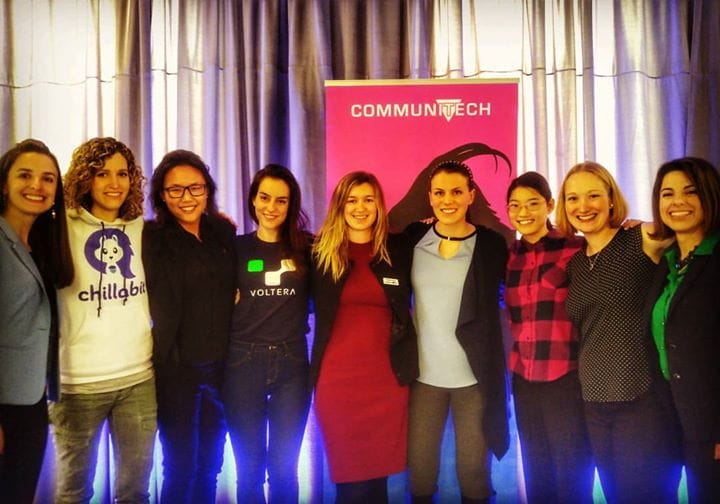 "As a result of the Fierce Founders program and pitch competition, we have been introduced to two international digital marketing agencies, potentially million dollar deals, and given the opportunity to present to the Golden Triangle Angel Network (GTAN) on March 2nd.  These opportunities will contribute to high growth year for Schema App."
Schema App uses semantic technology to translate website content into the language of search engines to deliver better organic search results. The platform feeds essential information to Google's new artificial intelligence (AI)-based machine learning algorithm to fully explain what websites are about and reveal the context of webpages relative to other information on the web. Schema App is a product of Hunch Manifest, a Guelph-based semantic search marketing company.
Are you ready to start reaching your online business goals through structured data?
Martha is the CEO and co-founder of Schema App. Schema App is an end-to-end Schema Markup solution that helps enterprise SEO teams create, deploy and manage Schema Markup to stand out in search. She is an active member of the search engine optimization community, and the work that she does through Schema App is helping brands from all over the world improve their organic search performance.