How Marketers Can Leverage Schema Markup and Prepare for AI-Search
Thursday, April 13th, 2023
12pm – 12:45pm EST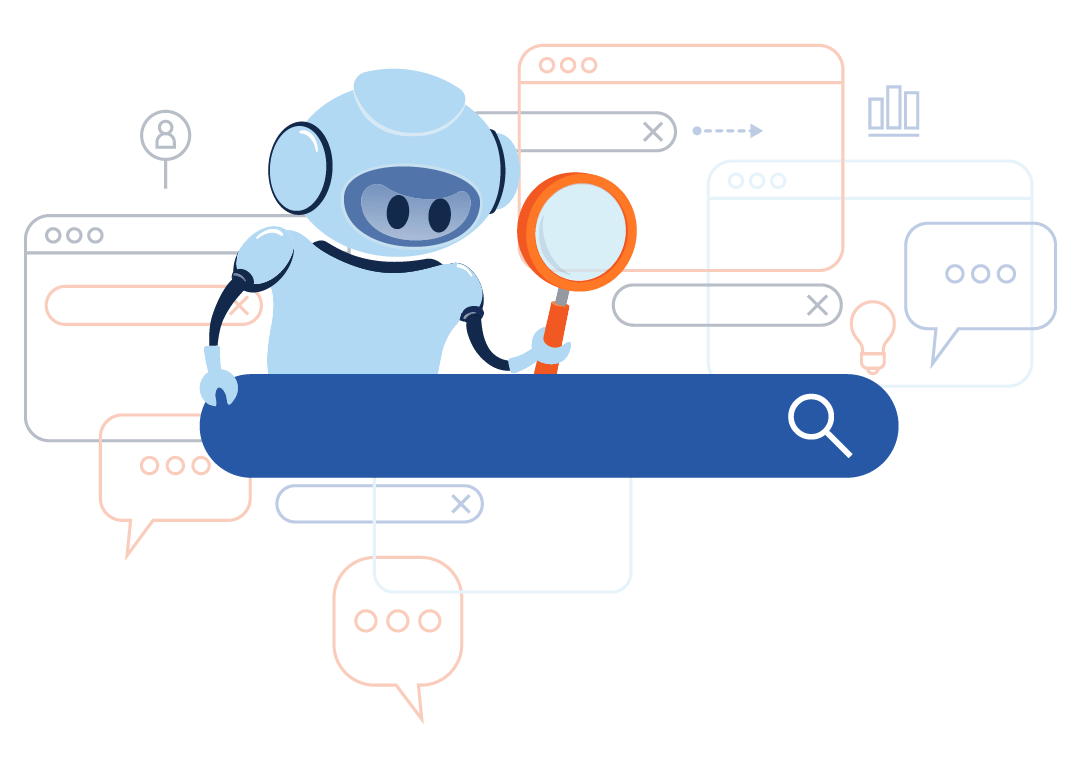 AI search has been the talk of the town since the release of ChatGPT, and the AI race is on. For AI search to work, it requires high-quality data to provide a basis for the machines to learn about your website. Therefore, the quality of your knowledge graph and Schema Markup contributes to your readiness for AI-search.
During the webinar, our guest speaker Jesse Meece, Director of Web Strategy at AdventHealth, alongside our very own Dr. Iram Fatima and Mark van Berkel will also discuss how AI is going to revolutionize the search engine and the impact it can have on different industries and marketing teams, before ending with a Q&A session.
In this webinar, you will learn:
How AI is going to change Search and impact different roles in marketing
How your Schema Markup and Knowledge Graph can help with AI search
Issues associated with AI search
What you need to do to prepare for AI search
Watch our webinar recording now!
Over the past decade, Jesse has led web teams at Tenet Healthcare, Healthgrades, Mercury Healthcare, and WebMD. He currently leads a talented team of web specialists in the marketing department at AdventHealth.

Iram Fatima has over ten years of experience in technology research and development. She has led more than a dozen large scale data science initiatives and is an expert in Natural Language Processing, Machine Learning and Artificial Intelligence. At Schema App, she dedicates her time solving various business goals through structured data.
Mark van Berkel is the Chief Operating Officer and Co-founder of Schema App. A veteran in semantic technologies, Mark has a Master of Engineering – Industrial Information Engineering from the University of Toronto, where he helped build a semantic technology application for SAP Research Labs. Today, he dedicates his time to developing products and solutions that allow enterprise teams to leverage Schema Markup to boost their SEO strategy and drive results.
Martha van Berkel is the Co-founder and CEO of Schema App, an end-to-end Schema Markup solution provider based in Guelph, Ontario. She focuses on helping SEO teams globally understand the value of schema markup and how they can leverage Schema Markup to boost their SEO strategy and drive results.