Mark van Berkel, creator of Schema App
Mark van Berkel is the co-founder and COO of Hunch Manifest and the creator of Schema App.  He is an expert in Semantic Technology and Semantic Search Marketing. Mark built Schema App to solve his own challenges in writing and validating schema markup. Mark loves solving complex problems. He is a system thinker, hungry to automate repetitive tasks, a digital marketing expert, and technology leader. Before starting Hunch Manifest, he spent 15 years as an SAP solution architect and consultant for companies like Panasonic, Shell, and GE. He has a Masters in Information Engineering (Semantic Technology), and an MBA From the University of Toronto.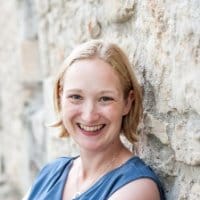 Martha van Berkel, CEO of Schema App
Martha van Berkel is the co-founder and CEO of Hunch Manifest (the creator of Schema App). She is responsible for all customer-facing functions, including Sales, Marketing, Customer Success, HR, and Facilities. In addition to being the face and voice of Schema App, she is a visionary, who possesses the unique ability to create and define new markets, get customers excited about opportunities and onboard them.  Before Schema App, Martha spent 14 years at Cisco as an intrapreneur, product manager, leader, and program manager. A highlight from Cisco was leading the creation and adoption of Service APIs with AT&T. She is a seasoned leader, knows how to build teams, sell ideas, and explain complicated technology in simple terms. Martha holds a B.Sc in Mathematics and Engineering from Queen's University and a certificate in Strategy & Innovation from MIT.
Mark studied semantics in University and after completing his MBA, wanted to develop a software business where he could apply his learnings. He started down the early adopter path and created an online marketplace between homeowners and contractors. He figured that if he brought them together, he could create value for both parties. Martha, while balancing other activities at the time, was able to devote some of her energy into trying to recruit contractors into the program.  Although the marketplace was a great idea, the contractors struggled to see the value of having a presence online, so Martha and Mark redirected their focus to helping small businesses market themselves online instead.
Mark developed an "online maturity model" that coached small businesses in the tasks they needed to complete to mature their online capabilities. The tasks were in the areas of directory listings, email marketing, and online analytics. Unfortunately, most of the businesses they worked with either didn't have the aptitude or the interest to do the heavy lifting themselves, so they started to do it for them, thus becoming a marketing agency. While the agency work paid the bills, it was not the semantic software product Mark had dreamed about.
While attending a conference for semantic technologies, a comment made by an industry guru planted the seed for what was to become Schema App. Barbara Starr, joined by Google and Best Buy (an early adopter of Schema Markup) observed that there were people who understood SEO and people who understood semantic technologies, but very few people understood both. Mark knew both, so he decided to become a Schema Specialist and built a tool that was inclusive of the entire schema.org vocabulary. They started doing Schema markup using JSON-LD for their small business clients using their new tool. At that time adding markup wasn't delivering rich results – it was even too early for Google, but six months later in August 2015, Google said that they would support JSON-LD.
This presented a new opportunity, so Martha and Mark stepped back to evaluate their options. Focusing exclusively on Structured Data would be new, complicated, and fun. They decided to go "all in" and Schema App was born. Since then, the company has been going gangbusters. Customers from all over the world have reached out to them eager to explore how Schema App can help them to improve their online success.
What's stopping you from unleashing the power of structured data?
We're here to help. Talk to an expert today.