As the co-founder and CEO of Schema App, Martha van Berkel is helping organizations of all sizes to be found more easily on the Internet. Now a leader in the market with their tool that automates schema markup (the language search engines read), Martha traces her success back to an outspoken personality, and an ability to pivot.
User management is the process of managing user entities in a database and related processes. For the purposes of this post, user management will involve authorization, storage/retrieval and modeling of user entities.
Retrace your steps with activity cards can be really difficult. While we've always made your Search history available in your account settings, you should be able to access it when you're searching, so it can be useful to you in the moment.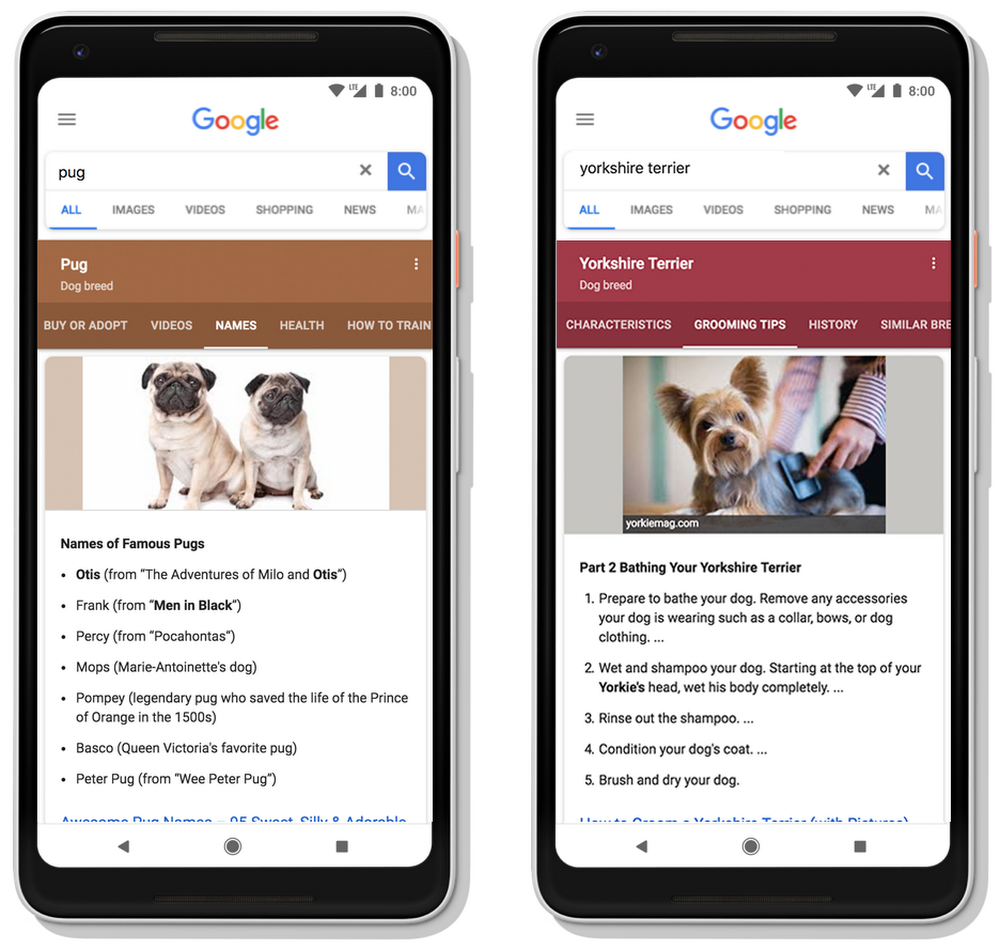 On 20 Sept. 2018 Google's structured data guidelines for Article (http://bit.ly/2EX4Neu) were changed to accommodate and highlight AMP pages (Accelerated Mobile Pages), and in particular AMP stories.
Siri, Alexa, and Google Home are all powered by different versions of knowledge graphs, which are integrated collections of information about keywords but also contains huge numbers of links between keywords. The keywords represent concepts, objects, things, and people – the nouns of this world.
Key to delivering the Microsoft Search capability is the ability to have consistent scope of results anywhere we are searching. Their vision is a cohesive and coherent search capability, prominent in every experience, providing the way to search across all your organization's data—both inside and outside of Microsoft 365.