The Schema App team has been doing schema markup for a long time. We are coming up on 5 years! Based on market news and the velocity of structured data conversations and questions, 2020 may be the year of schema markup!
What makes me say this? On November 4th, the top trend out of the Google Webmaster Conference was "structured data" (AKA schema markup) and in Search Engine Journals trends for 2020 it is listed as #6. Over the past three months, we have seen more announcements from Google on the topic of schema markup than ever before. When I attended TechSEO Boost in Boston last week, schema markup was common knowledge — and a top priority for 2020!
Captured below is a quick summary of news in schema markup and updates on training and learning resources.
Structured Data Named a 2020 Trend to Know
Danny Goodwin named structured data as one of the ten important SEO trends for 2020. I spoke with Danny about what SEOs need to know.
Structured data "will allow you to publish your content for any machine/search engine/voice assistant/chatbot with context to provide service to your customers across any surface and at any moment of interaction," I said. "Smart SEOs will start leveraging their structured data to enhance their analytics so that they can gauge what part of their content is driving results and use this data to influence content strategy, marketing strategy, product features and more, across their companies." Read Danny's article.
Barry Schwartz put structured data first on his list of top tips and trends from the Google Webmaster Conference.
"What was apparent from the numerous talks at the conference," Barry writes, "was that Google will expand support for structured data to inform new experiences in the search results as well as the Assistant. This includes adding new rich result types, above the numerous options already officially supported. It also includes Google improving and updating how it shows these rich results in the Google search results. So stay on top of these changes and try implementing appropriate structured data for your site." Read Barry's article.
10 Things You Don't Know About Structured Data
On November 5th at the "State of Search" in Dallas, Texas, I gave the presentation "10 Things You Don't Know About Structured Data." My talk addressed:
ROI Beyond Rich Results
Errors, Warnings and Content Strategy
Schema.org and Actions
"Proper" Connected Schema Markup
Main Entity of Page
Multi-Type Entities
Additional Types
Additional Properties
Lists: Item List, Collection, Offer Catalog
Analytics
Google Health Opens Up about its Plans. They're All About Search.
According to CNBC reporter Christina Farr, the key takeaways of the Google Health announcement are: "David Feinberg, who joined Google to lead its newly created Google Health division last year, is beginning to open up about his plans. Feinberg said that one idea would be to bring Google's search expertise to doctors, so they could more easily access information in the medical record and spend less time on documentation. He also wants to improve health-related searches on Google."
At Schema App, we noticed enhancement submissions to the schema.org vocabulary posted on November 1st. The proposed healthcare-specific changes (pending approval) to the vocabulary ("HealthTopicContent" and property "hasHealthAspect") were likely submitted to support the focus on health from Google.
BERT Helps with Product Long-Tail Queries
If you've been following SEO news, you've probably heard quite a bit about BERT lately. It's been touted as one of the biggest advancements in search… maybe ever. Google's BERT algorithm is the company's latest effort to understand the intent of search queries, explains the article "SEO: Google's BERT Update Helps Ecommerce Product Pages."
What's great about BERT is that it tries to understand a word's context based on the words that surround it. In doing so, BERT has drastically accelerated natural languaging understanding. The article calls out that "Product pages and filtered product grids tend to rank better for long-tail queries. Thus those pages have the most potential to benefit from BERT. The importance of prepositions applies especially to product attributes, such as color, size and material."
We recommend leveraging schema markup to mark up your product attributes and help differentiate what makes your products unique. To learn more about BERT, listen to my podcast episode "AI + Search (BERT, NLP, Machine Learning)" with technical SEO and NLP expert Dawn Anderson.
Schema App Updates
We're 2019 DRUM Award Winners! Congratulations to SAP and our partner Acronym on the 2019 DRUM award for our structured data project, powered by Schema App. Category: "Best use of Data/Technologies across Marketing Activities"
Check Out the *New* Trend Report: Do you miss the Structured Data Report in Google Search Console? We did too, so we created the Trend Report in Schema App! The report is now available for all Schema App customers and shows how your schema markup coverage changes over time.
Training and How-To Articles
At Schema App, our values include "always be learning and teaching" and "giving back to the community." In alignment with these values, we've put together the following resources to guide you in adopting How-To and FAQ schema markup. We hope you enjoy them! Let us know what else we can provide to help you keep learning.
Wishing you and your families a very happy holiday!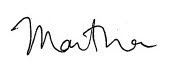 Martha van Berkel
CEO, Schema App