Get results from Schema App with

expert support
We pair expert technology with high-touch support to maximize your results from structured data.
We're here to help you

stand out in search
Your Customer Success Manager will lead you through the structured data process from strategy to results.
The Schema App Structured Data Process is enabled with Schema App's end-to-end solution and Customer Success. Your journey with Schema App begins when we identify what you should optimize to achieve your goals. Then, Customer Success will create structured data with the Highlighter, support you through Integration, and work with you regularly to drive continued measurable results.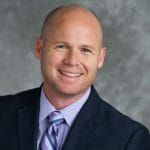 You guys provide the tool […] but you are also there as a guidance, as a standing point to help educate us on things and items we should be focusing on."
Simon Yohe, Senior Director CRM and E-Commerce, Holiday Inn Club Vacations
A friendly team to

guide and support you
We're proud to offer an end-to-end solution that pairs software and support. Structured data is complicated. Don't worry, our Customer Success Team will guide you from strategy through results, maximizing the impact of using Schema App. Learn and grow with us on your structured data journey!
A comprehensive

support solution
As a Pro customer doing schema markup with the Schema App Editor, you have access to to expert email support. Our email support is intended for quick questions and additional resources to ensure that your schema markup is successful!
We regularly update our Knowledge Base so that our customers have the resources they need to author, deploy, and maintain their schema markup. Navigate to our Knowledge Base to answer your pre-sales and how-to questions!
For growth-minded SEO teams, we offer professional services. A named Customer Success Manager will work with you on strategy, competitive analysis, content recommendations, measurement and maintenance to help you achieve your goals.
What's stopping you from unleashing the power of structured data?
We're here to help. Talk to an expert today.